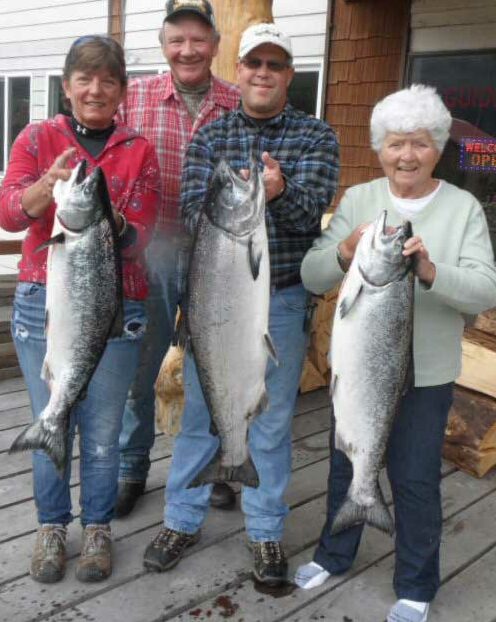 In July of 2014, we booked a trip with Larry Jarrett, Wild Alaska.
This being our first trip to Alaska we did not know quite what to expect other than what Larry told us.
WOW, was this ever a trip of a lifetime!  Even after messing up our travel and arriving at his lodge a day late it was still everything and more than what we expected.
If you want to catch fish we would highly recommend Larry Jarrett. We fished five days for King Salmon, Silver and halibut. With three of us fishing we hauled over 300 lbs of fish filet home to Idaho. The accommodations were very comfortable and clean. We all gained weight while there. Vicky can cook and cook good, with breakfast, lunch and dinner every day.
Larry and Vicky were so attentive to our needs and made sure we were taken care of.
We want everyone to know if your looking for a fishing trip that is affordable, with no hidden costs, book with Larry Jarrett Wild Alaska. You will not be disappointed.
Irene Agee
Joan Renshaw
Bob Parks