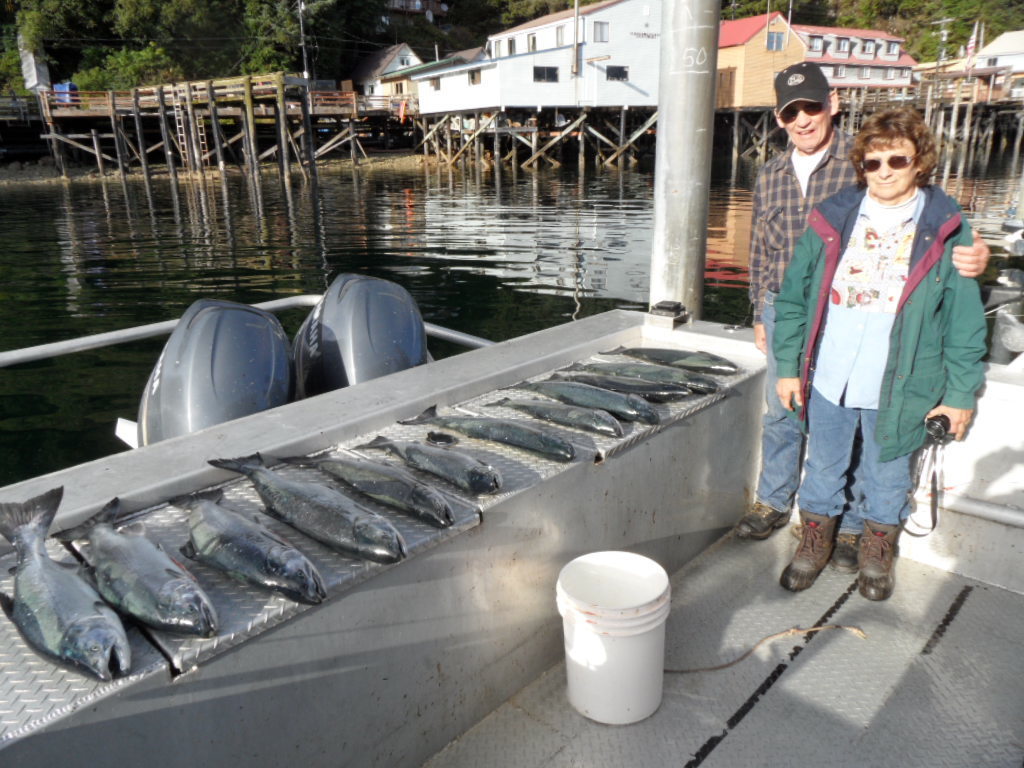 AUGUST 2013  | LINDA AND DON FISHING ADVENTURES  – TESTIMONIAL
Much to my husbands' surprise, fishing in Alaska for halibut and salmon was what I asked for as our 50th wedding celebration. So in August of 2013 Don and I spent a week fishing with Larry Jarrett at Wild Alaska Lodge..
The lodge was wonderful and the food was great, but the fishing was fantastic!!! Each day we caught fish and on one day we caught our limit of salmon. Larry knew just where we needed to go each day to catch the type of fish we were looking for and if we didn't find any he moved us to another location. Not only did we catch salmon and halibut but we also caught yellow eye, sea bass and a huge ling cod that re released. We did not come home one day without fish.
I told my husband if he took me to Alaska I would kick his fanny fishing and I did with Larry's help and encouragement I caught the biggest halibut (about 100 lb) and the biggest salmon (not sure how big).    We had a ball and only kept the fish we could eat and bring home but what a blast catching them.
The scenery was just fantastic and Phonograph Cove on the Lisianski Inlet has a lot of history to enjoy.
I would go back in a heartbeat if given a chance!!!!
Linda and Don