My father recently brought our family to Larry's lodge for a fishing experience like no other.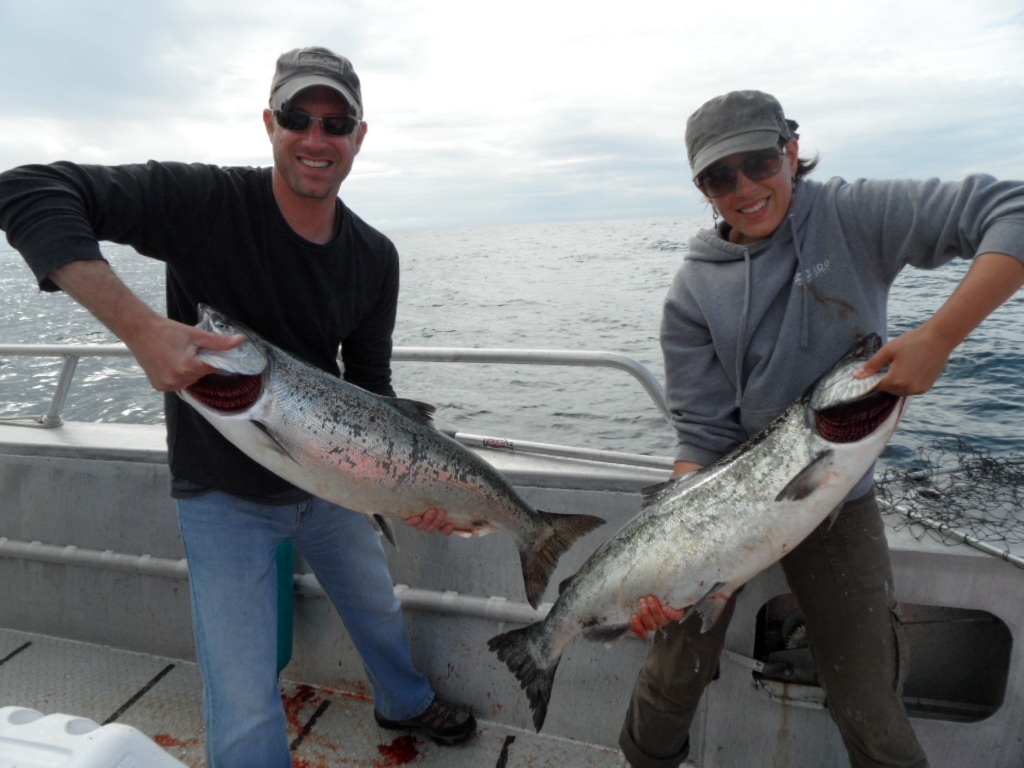 Of course being in Alaska would have been enough to make any of us excited but being with Larry, and his crew of two, Vicki & Terry, took our experience to another level. They made us feel like we were family. In fact my husband said, and I quote "Man, I wish Larry was my dad. He's awesome!" My sister and I even cried a little as we were heading back home, knowing that it might be awhile before we see them all again.
Our days were long and full of fish slaying, exploring, whale sightings and even a short hike to natural hot springs in our down time. I couldn't believe the size of the fish we were catching! It was tough work! Well, except for that King Salmon, that was no sweat (hehe just kidding Larry).
Larry was more than flexible with our pace and really knew how to handle his boat. He encouraged us to keep the fish that were worth it and not just to fill the coolers and head back to shore. He kept us going with his endless stories with his experience as a guide. We got the full package with our trip which was more than we expected. There's talk of heading back again next year!
There are many fishing outfits in the area but I doubt any could have topped this one and this wasn't my first rodeo.
Thank you again Larry and crew for helping us have the an amazing experience of a lifetime!
Much Love,
Aimee & Chris Lapiana